WANDERLUST – 風来坊 – Venice – Osaka
Aug 07 @ 10:00 am

–

Aug 14 @ 7:00 pm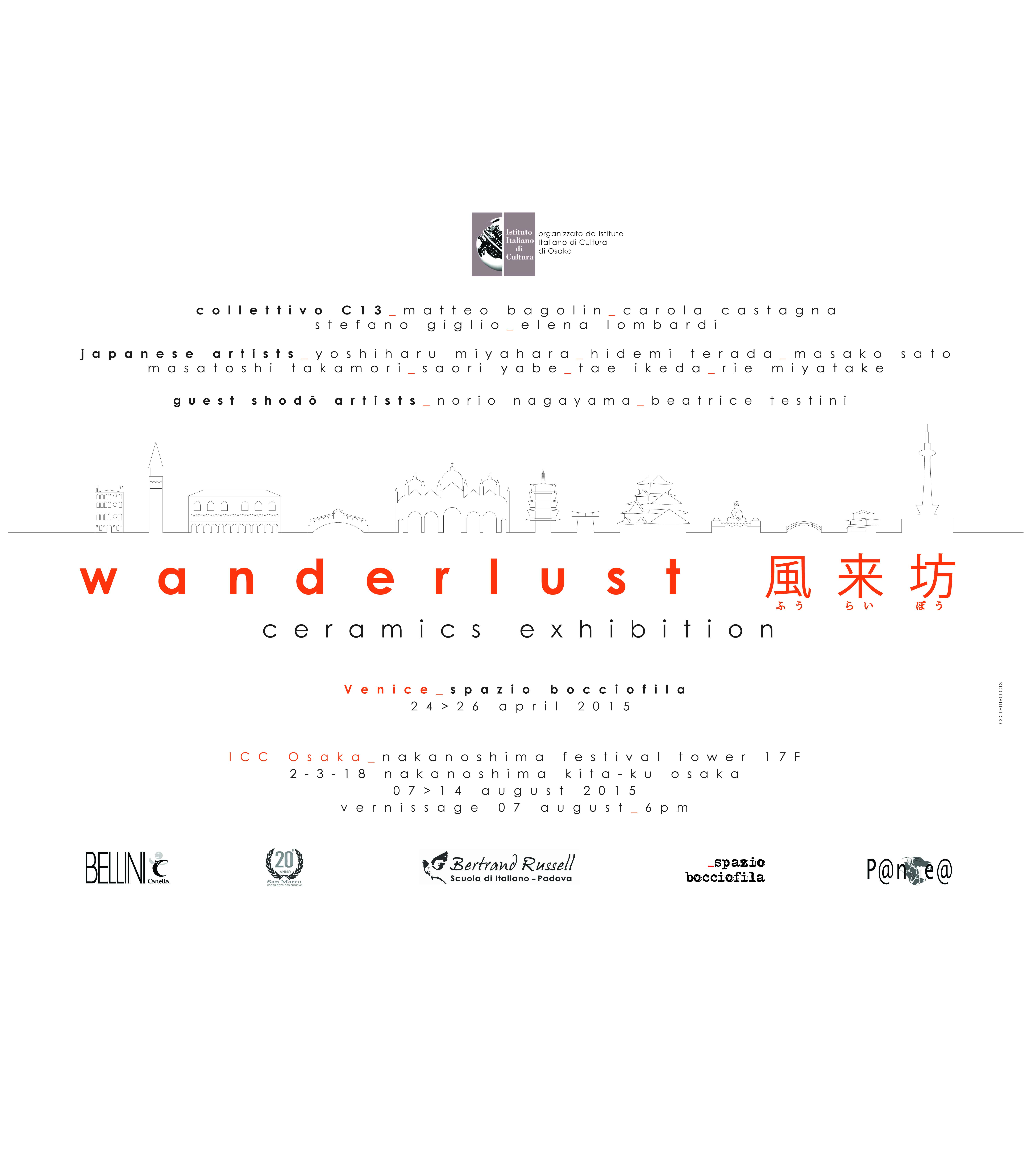 Ceramics Exhibition WANDERLUST – 風来坊 Venice – Osaka
( Vernissage italian style August 7 – 6 pm)
Italian Artists:
"Collettivo C13″
Matteo Bagolin, Carola Castagna, Stefano Giglio, Elena Lombardi
Japanese Artists:
Hidemi Terada, Masako Sato, Masatoshi Takamori, Saori Yabe, Yoshiharu Miyahara, Rie Miyatake, Tae Ikeda.
WANDERLUST – 風来坊
Boundaries are curves sequences or long straight lines, demarcations that countries give themselves through negotiations; assuming something belongs to one side or another, envisaging one internal part and an external one, assuming membership of a particular group.
Limits do not draw only what you want to include but also what you want to exclude; it is therefore a graphic representation of a mental operation.
Borders refer inevitably to the crossing action through the trade, travels, migrations and wars.
WANDERLUST is a strong desire for or impulse to wander or travel and explore the world, unknown cultures, have new experiences.
Purpose and pretext of the exhibition is precisely to cross the borders, build bridges, overcome distances, binding human relationships.
Details